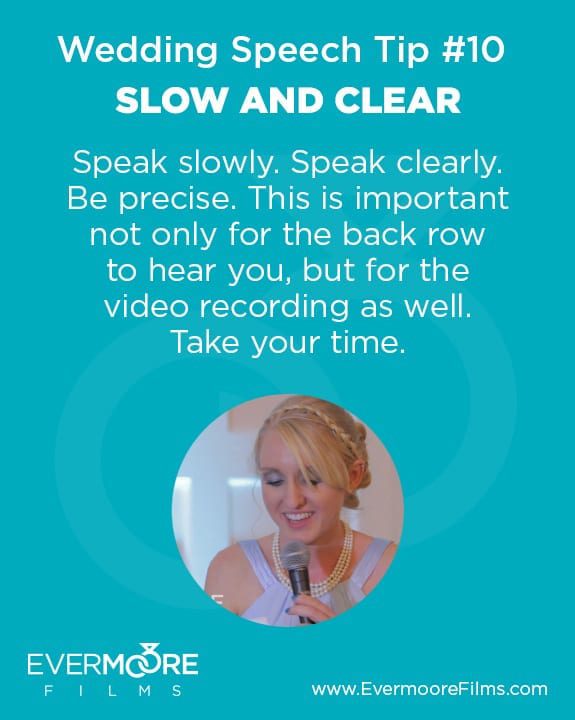 Something that many of our couples love about our films is the audio. They love hearing the toasts and ceremony vows while seeing all the highlighted events of the wedding day. This isn't possible unless you have family and friends who are willing to give toasts, to give great toasts, and to give audible toasts that you can hear.
A great way to prepare for a great toast is to make sure you speak slow and clear. This is so important for two reasons. First, you allow the immediate audience to hear you as you project your voice. If you are speaking spontaneously then it gives you a chance to think before you speak. Second, you allow your future audience to hear you clearly as you speak into the mic, onto the recording, and for a video that the couple and their family and friends can enjoy their entire lives. So stand back, relax, and take your time.
Pictured above is my sister, Heather, giving a toast at our wedding – that's right, Joshua and I! She gave a lovely speech and I'm SO GLAD we got the full-length film so I can go back and hear all of the toasts that each person gave. Thanks, sweet sister, for preparing your speech so well and…for speaking Slow and Clear.